Revolution Slider Error: Slider with alias homeslider4 not found.
Maybe you mean: 'homeslider1'
Podiatry specialises in the diagnosis, treatment and management of foot, ankle and lower limb issues. An Inform Podiatrist can help people of all ages and abilities ranging from children, sports people and the elderly. If you have pain in the lower limb, feet, suffering an overuse sports injury, or need general foot care / nail surgery an Inform Podiatrist can help…
Welcome to Inform Physio + Fitness
Our team of health professionals including Physiotherapists, Massage Therapists, Exercise Physiologists, Dietitian and Podiatrist will support you every step of the way to improve your quality of life. Whether you are recovering from a musculoskeletal injury, surgery, chronic pain or illness we work together to deliver the very best treatment and health outcomes for you.
How We Cure
View Timetable Hydrotherapy is a water based therapy designed to reduce pain and improve movement strength and balance. The Inform Hydrotherapy Program incorporates individual assessment, hands-on pool based physiotherapy treatment techniques and injury-specific exercises. A variety of people can benefit from hydrotherapy especially those with chronic pain, osteoarthritis or after knee or hip surgery. The warm water provides a pleasant…
Whether you simply want to lose a few kilos, aid recovery from injury, have a chronic illness such as diabetes or an eating disorder our Accredited Practicing Dietitian Victoria Walker will work with you to develop health solutions suited to your needs. You may not know that good nutrition can play a key role in your injury rehabilitation. The right…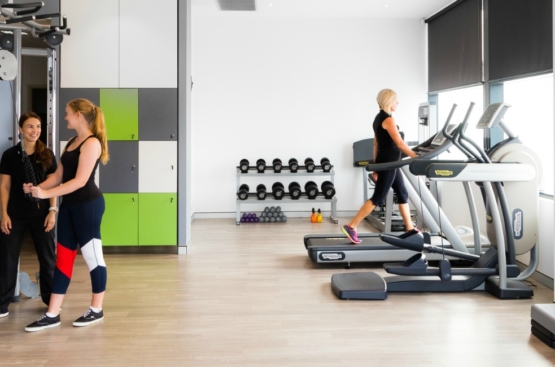 Exercise has been proven to help when injury, chronic illness, and disability effects your life. You have been advised to exercise, you know you need to get active but don't know where to start and sometimes lack the motivation. Inform Exercise Physiology will provide personalised lifestyle and behavioural modification, exercise programming and empower you to take an active role whilst…
Bookstore
[products columns="4″ orderby="date" order="DESC" ids="170, 165, 160, 155″]
I first visited Inform Physio + Fitness after a fall from horseback. Apart from 2 fractured ribs I had issues ranging from whiplash to a rotated hip. They were sensitive to my needs and injuries, not pushing for results too quickly. By the end of my treatment I felt better than I did before my fall! They also equipped me with a few simple exercises that helped maintain my new & improved state! I can't recommend them highly enough!
I highly recommend Inform Physio + Fitness!
Professional, helpful and experienced. Will be going regularly to sort out some long-standing probs. He is very professional and has a very caring way. I would thoroughly recommend him. Inform Physiotherapist Stuart has helped me gain significant improvement on an old recurring injury where other treatments have not.Stuart from Inform is a Fabulous physio. Highly recommend.
How Effective Is Hypnosis?
American Health Magazine Compared Different
Types Of Therapy And Found:
38% Recovery after
600 Sessions
72% Recovery after
22 Sessions
93% Recovery after
6 Sessions
Request Appointment
To request an appointment with Edward, please provide your contact information by filling out the form below